Mango Animate Animation Maker enables you to draw a story with eye-catching hand-drawn animations, making your video content more fun and memorable.

To apply the hand-drawn animation, follow the steps below:
1. Select the object you want to animate.
2. On the timeline of the selected object, double-click the Entrance Effect block.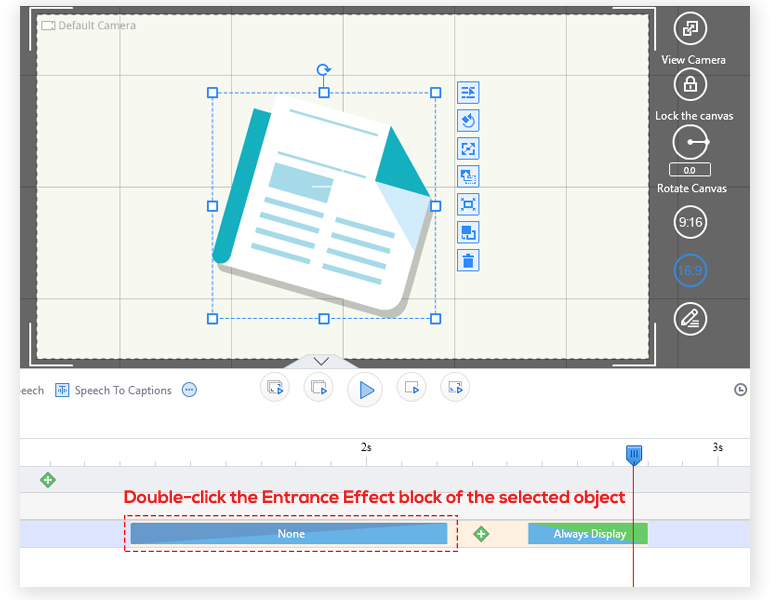 3. Select the "Hand-drawn" effect.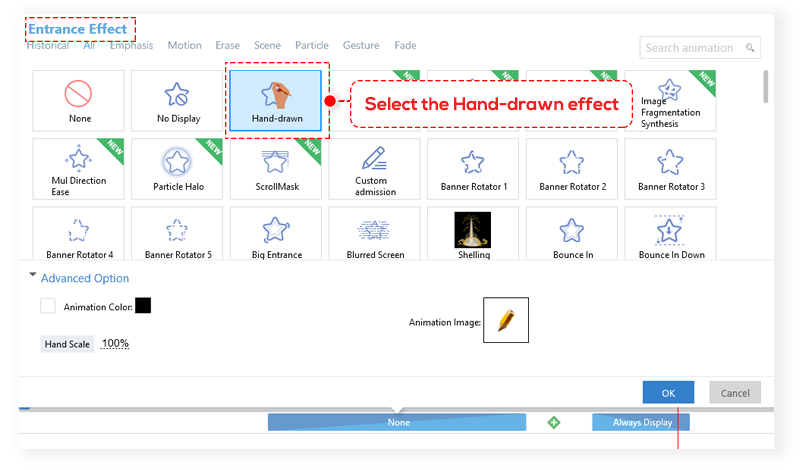 4. Customize the advanced options and click OK.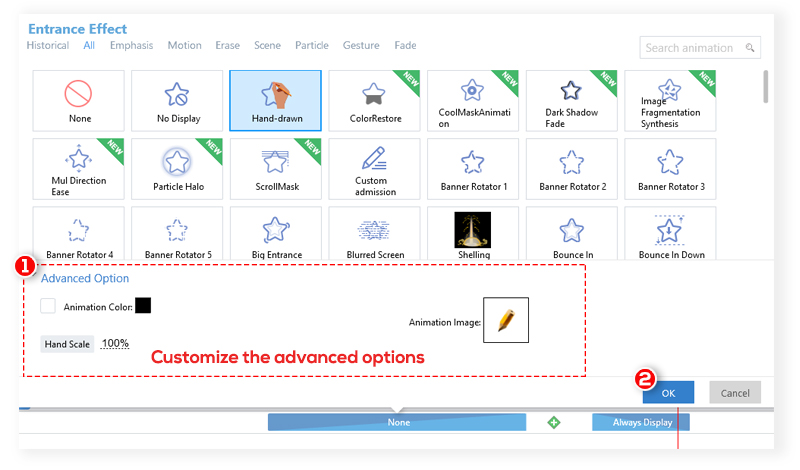 Animation Color: Sets the line color when drawing the object.
Enable the Animation Color > select a desired color on the color panel.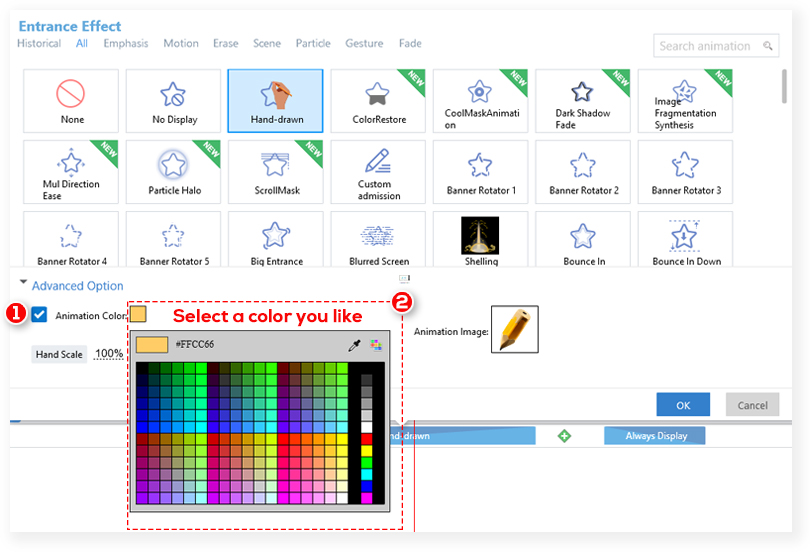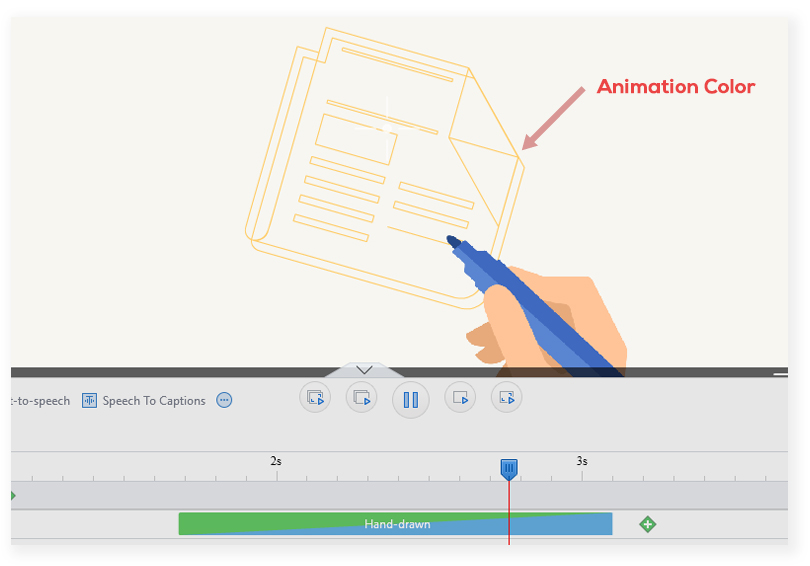 Hand Scale: Sets the size of your Animation Image. The higher the value, the larger the image.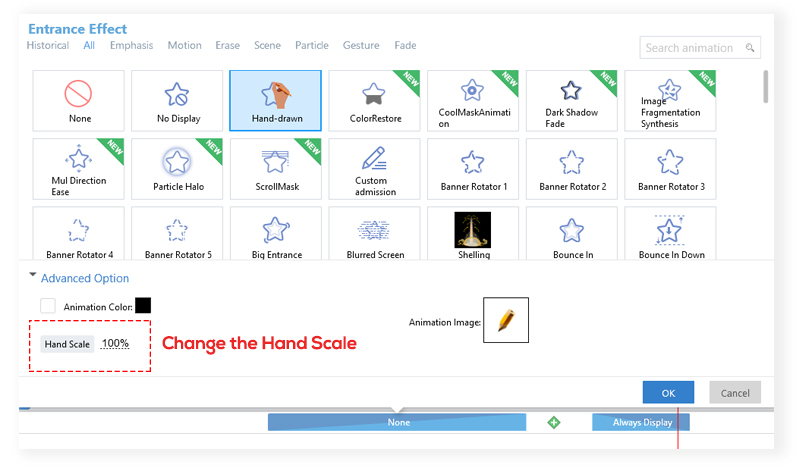 Animation Image: Sets the hand/pen/chalk image.
Click the thumbnail > select a hand/pen/chalk you like > click OK.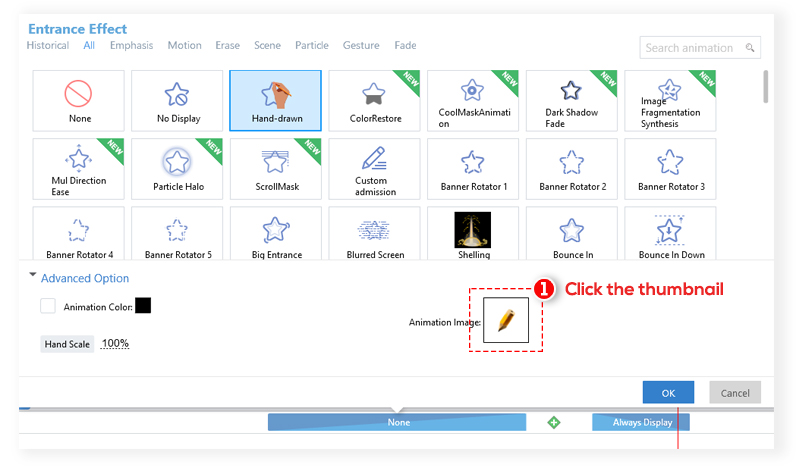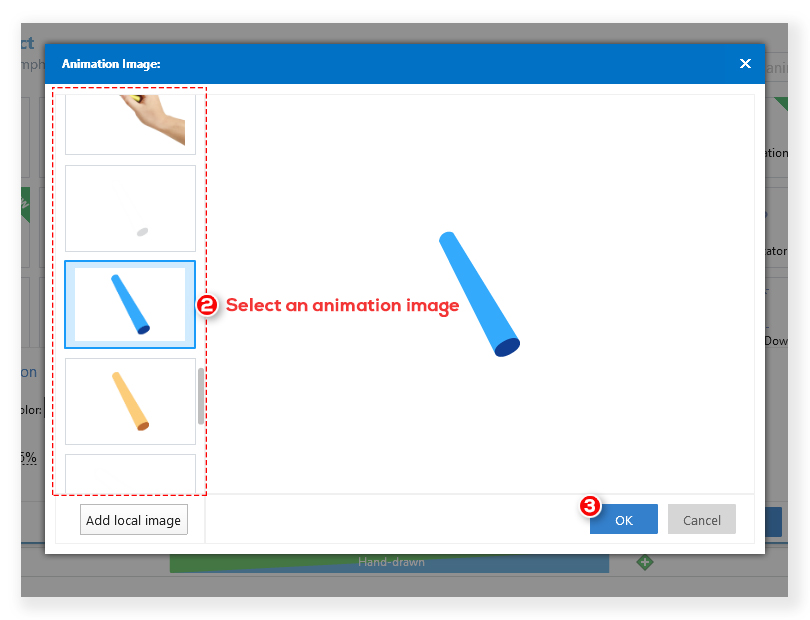 To Add Your Own Image
You can also import your own image to make your hand-drawn animation more unique.
1. On the Animation Image window, click the "Add local image" button to import your image.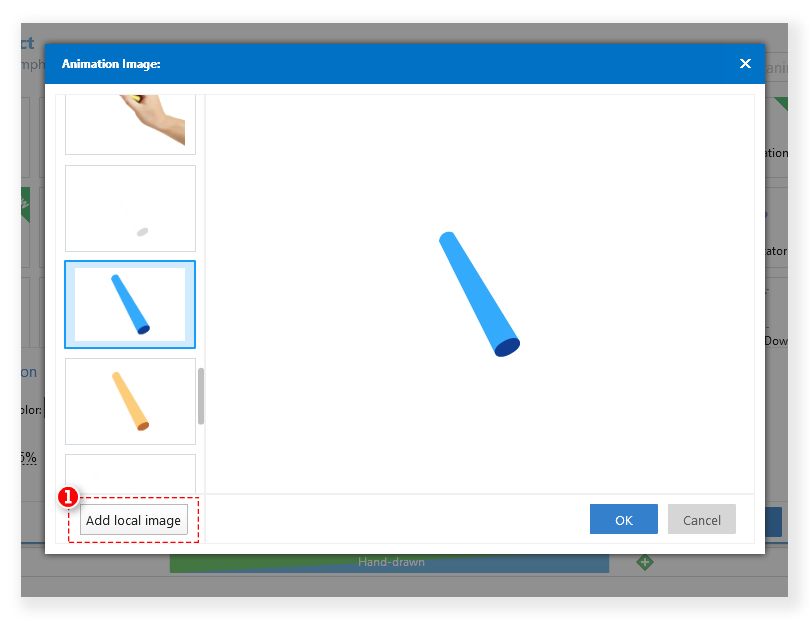 2. On the Image Adjust Panel, place the pen point in the red crosshair and click OK.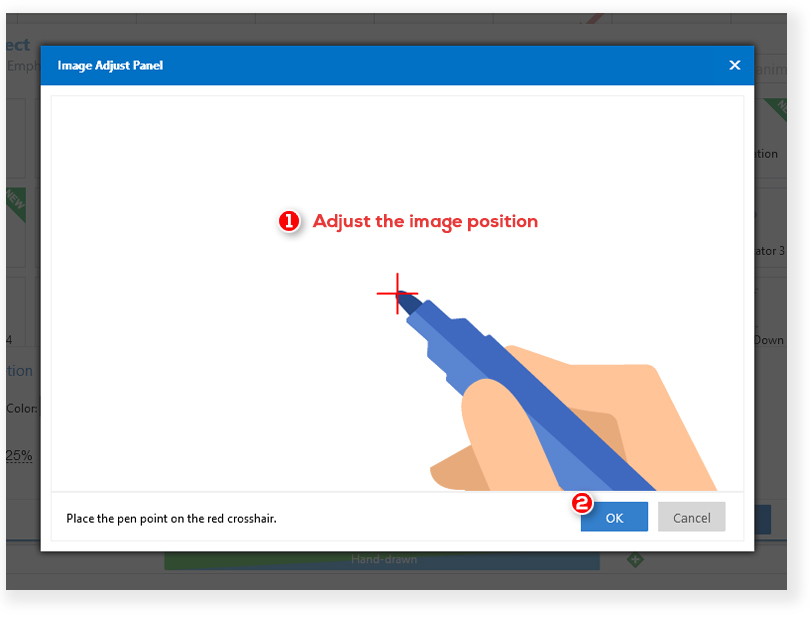 Custom Hand-drawn Animation Example: