Slideshow is a good way to display images clearly. It certainly is a highlight of your video. Specific steps are as follows.
Step1. Click the "Slideshow" tab on the right-side toolbar>click "Add local image".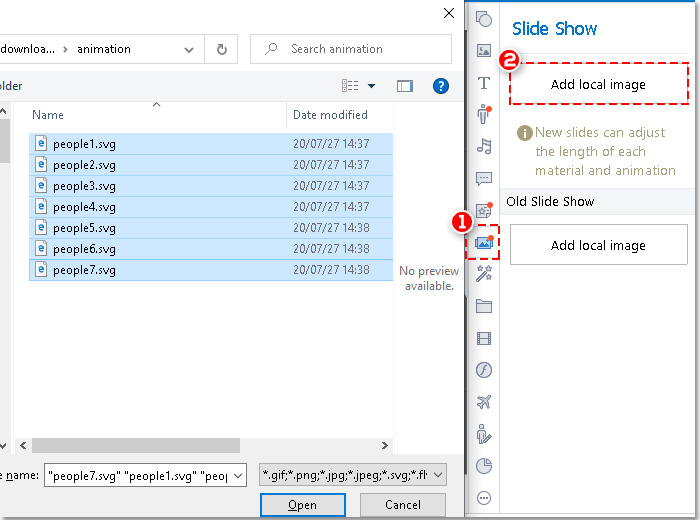 Step2. Select several images from your device>click "open".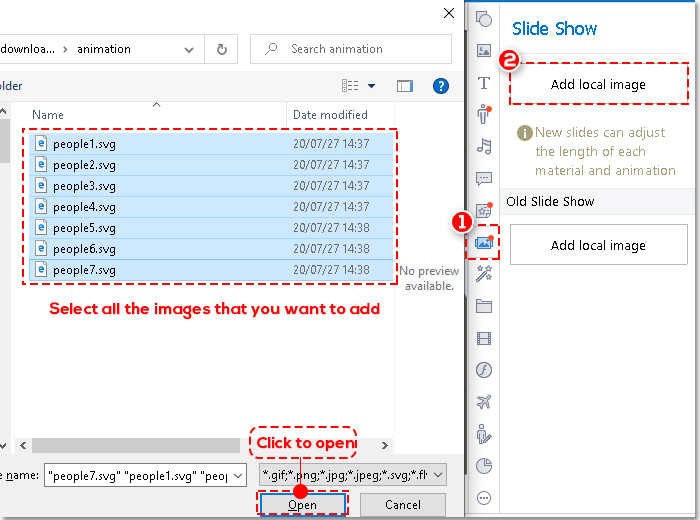 Step3. Add slideshow effect>customize the duration.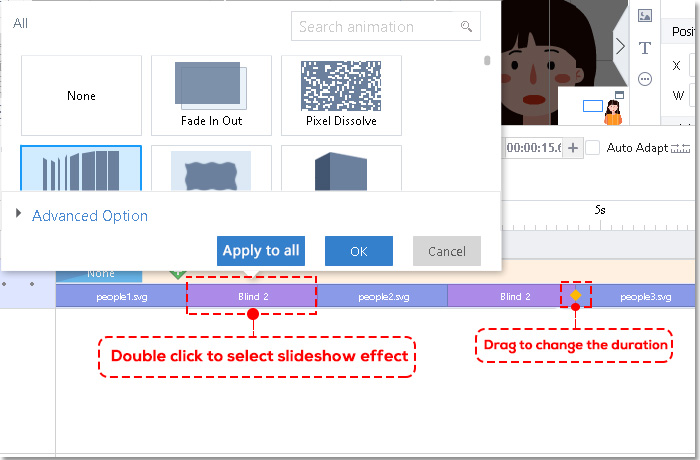 Step4. Customize the size and duration of the image.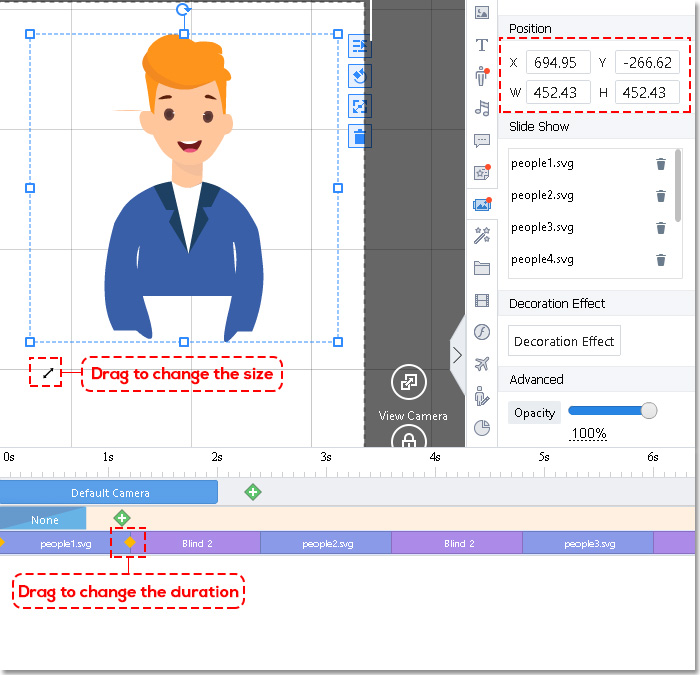 Step5. You can add decoration to your image.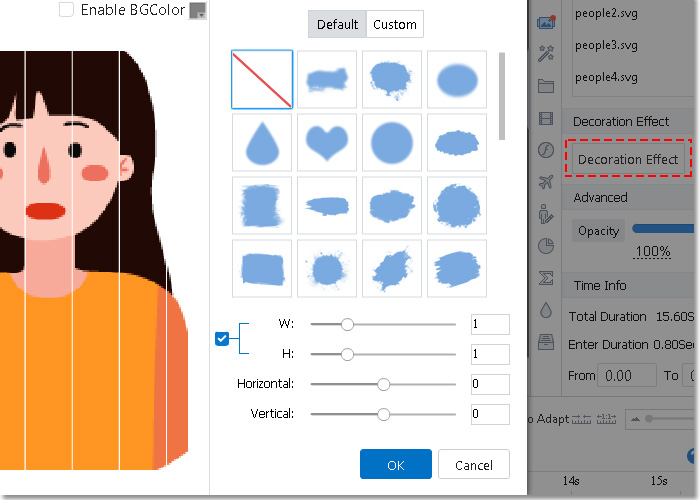 Step6. Select the image on the canvas to customize layout setting. You can customize the opacity and the time duration of the image.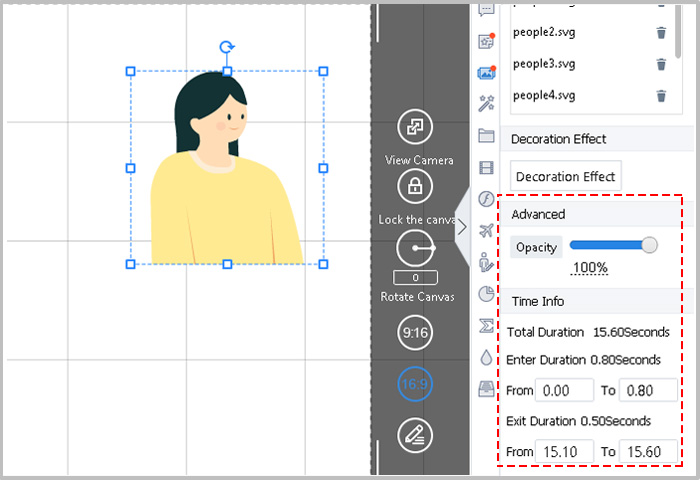 If you want to remove some images, click the delete tab to delete the image.