In Mango Animation Maker, users can record their voices to make the video more vivid and natural.
1. Click "Record" > Click "Start Record" icon

2. Be ready to record after countdown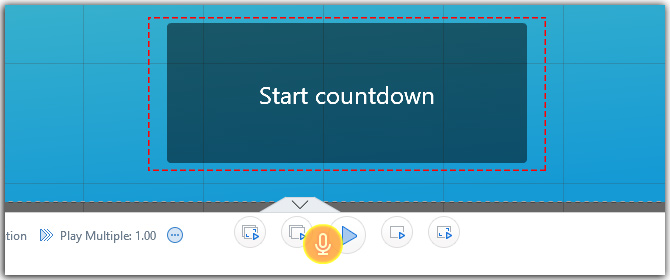 3. Click "Stop record" if you are finished

4. Click "play" to listen to your record > Choose "Re-record" or "Apply"

After you apply the record, you can:
<1> Add entrance or exit effect

<2> Adjust the time of the entrance or exit effect

<3> Drag and move record's duration to the right place

<4> Double click the record's duration in the timeline to edit the record in the pop-up window.

In "Audio Editor", you can mute, cut out, copy, delete your record and adjust the volume.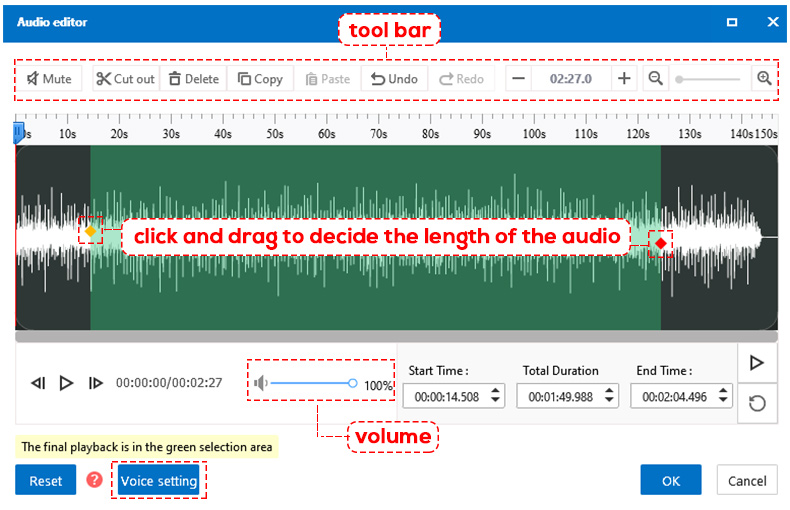 Besides, you can click "Voice Setting" to change voice style based on you needs.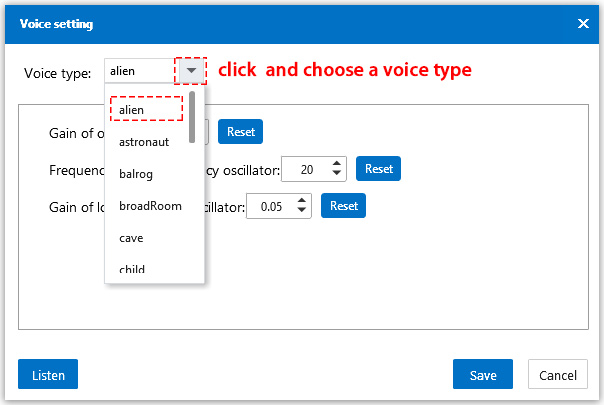 Change the parameters if necessary > Listen to the audio > Click "Save"