During the creation of the video, you can add some images, texts, audios and other elements that are constantly used to your library, so that next time when you need these elements again, you can directly find them in your library to save your time.
1. Add element to library.
Select the element that you want to add to the library on the canvas and right-click your mouse>click "Add to My Library". Next time you can open it from your library.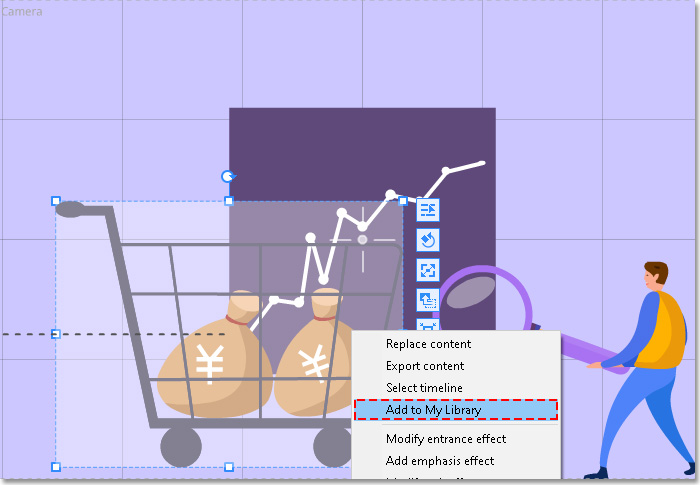 2. Add element from library.
Click "My library", and then click one element that you want to add.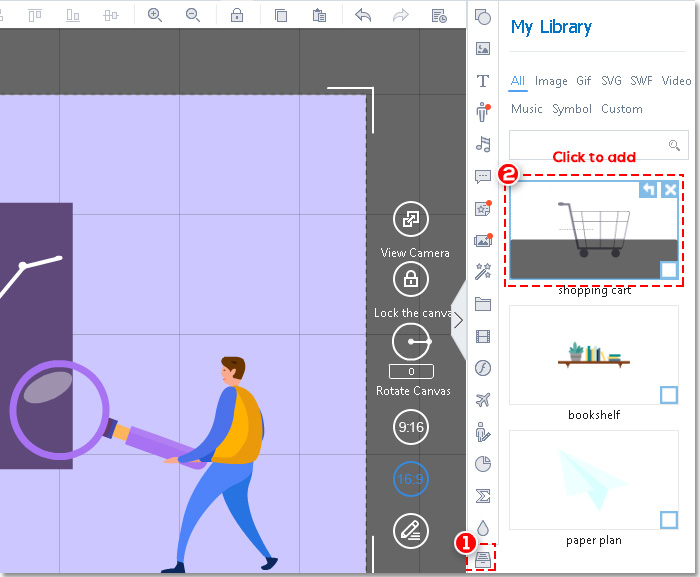 3. You can remove the element from your library by clicking the delete tab, or click "Clear" below to clear all the elements in your library.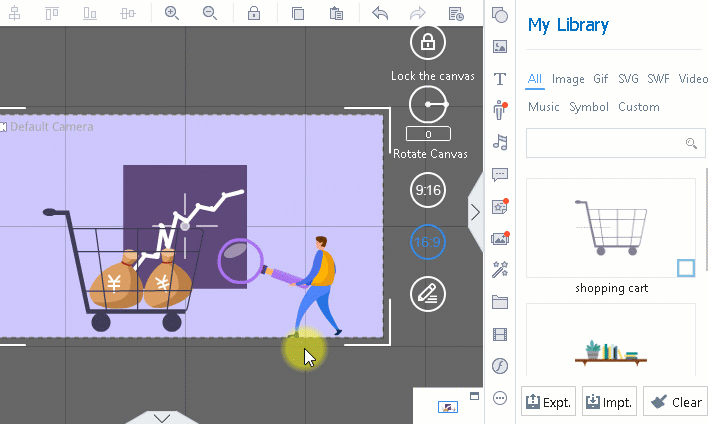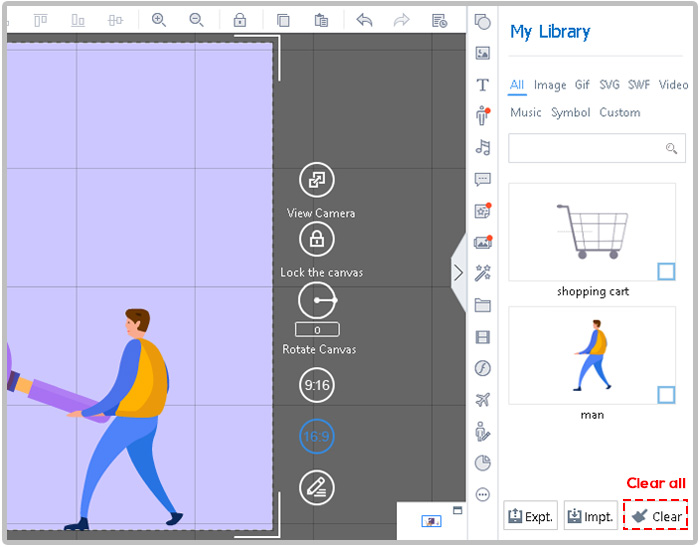 4. You can also export the element which is already customized from your library. In this way you can directly import the element into other scenes or programs. There are two ways to achieve it.
<1>. Hover over the image>click the "Export" tab.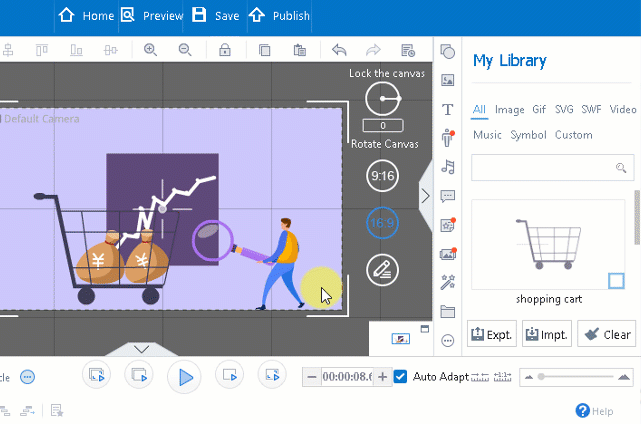 <2>. Tick the element>click "Export" below.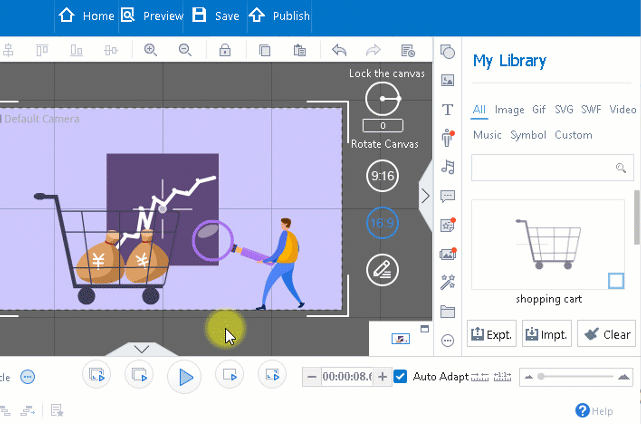 5. Import element to your library.
Click "Import" > select the element that you want to import and click "Open".